"1823 Alfajores de Tandil" is a family business based in Tandil, Province of Buenos Aires. Our name refers to the founding year of the city. We are dedicated to the manufacture and marketing of Alfajores, Cerritos, and other chocolate derivatives.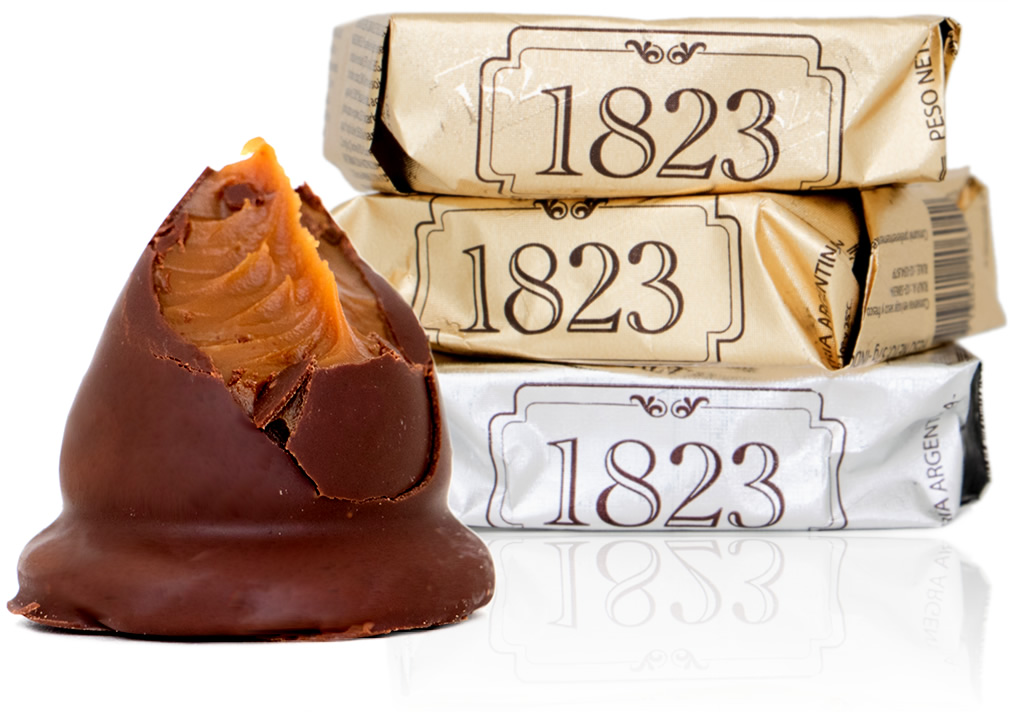 Made under strict quality standards. Their ingredients make them an exceptional product. You will find eight varieties and their fillings and toppings will make you discover different flavours. They are sold in boxes of six, twelve and twenty-four units.
The consistency of the Dulce de Leche and the soft bath of chocolate imply the city's identity. We present them in units of 38g with dark chocolate and white chocolate coverage. They are sold in boxes of six and twelve units.
It is the right measure of sweetness. The irresistible taste of Alfajor that contains only 93 calories will fill  you with pleasure! We present them in 26g units, and they are sold in a single version, boxes of 18 units.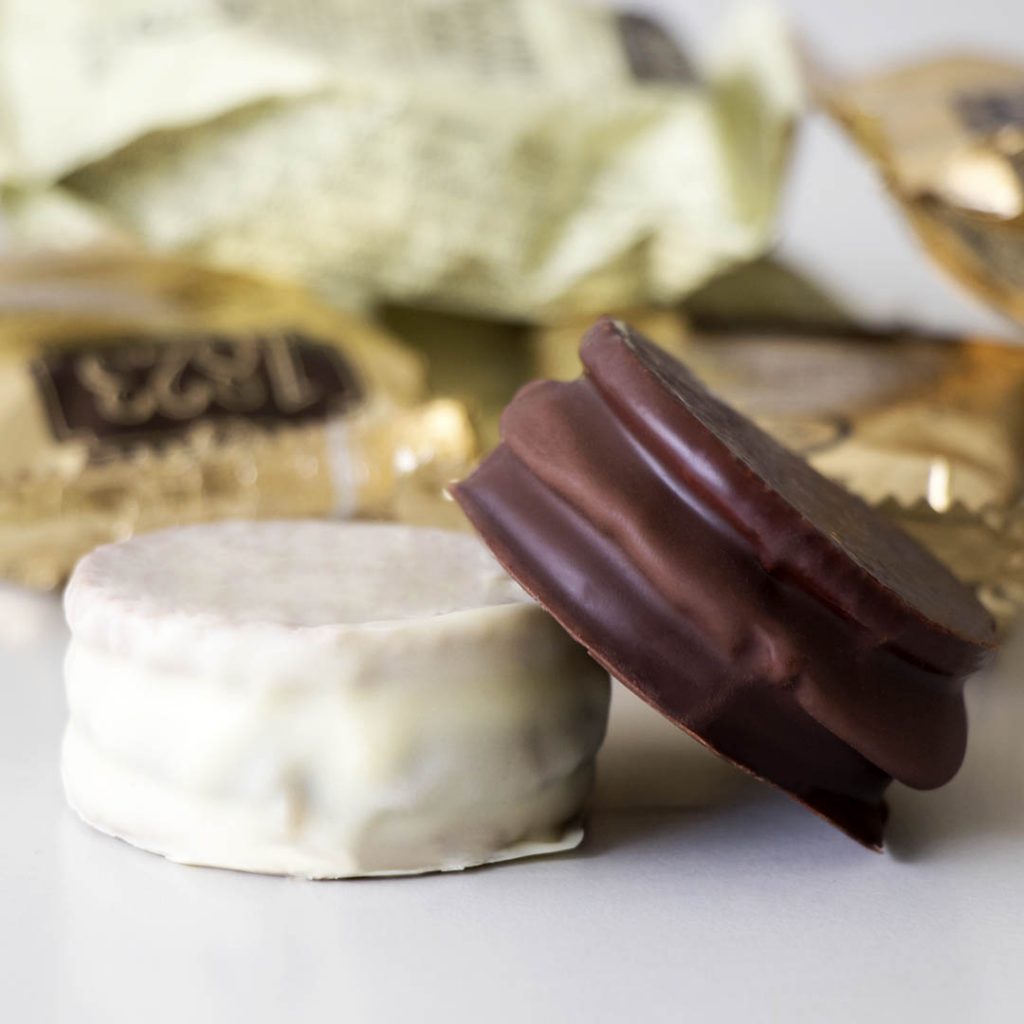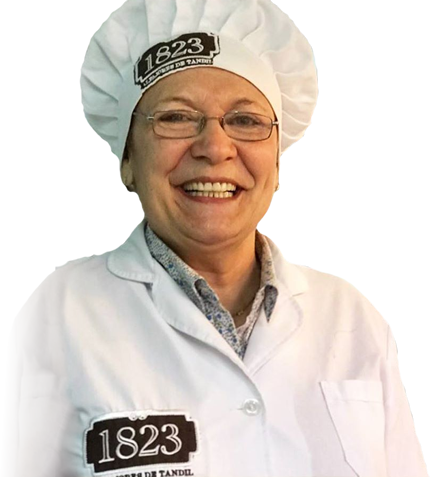 The unmistakable flavor of 1823 products has its origin in the professional hands that delight our customers every day with the exquisite combinations where dark chocolate and dulce de leche are found. Silvia is the creator of all our products and is responsible for maintaining a tradition of flavor and strict quality.
In the 1823 branches, you find not only traditional coffee but also an exclusive line of specialty coffee and Café Lattes. There are four delicious flavors of specialty coffees: Café 1823, Moka Blanco, Moka Negro, Black & White. And the "lattes": Vanilla, Hazelnut and Caramel. You can live the "1823 experience" in each of our stores, or order your coffee to go and consume wherever you prefer.